Regular price
$30.00 USD
Sale price
$20.00 USD
Unit price
per
Sale
Sold out
This newborn peony bud baby is peacefully sleeping with his delicate baby leaves wrapped firmly around a clear quartz point. While they are immensely powerful on his own, and a natural healer, keep in mind that he is still a baby, and thus, still very impressionable.
☾ This is the original version; you are adopting the exact Spore pictured here! I do not use molds, so no two creatures, even of the same species, will ever be alike.
☾ Spores are typically around .75" tall x 1" around (not including swaddling), weigh roughly 1 ounce, and have a slightly textured matte feel. Every single one is numbered, dated, & stamped with my signature, and comes with swaddling. Once adopted, they are neatly packaged with the utmost care to insure their safe arrival home! 
☾ Each creature is individually, hand-sculpted, by me. As such, they will display unique and slightly imperfect, handmade details, including but not limited to: finger prints, lint, bumps, seams, tool impressions, etc, that add to their character. 
☾ All creatures are made of durable polymer clay that essentially cures to a plastic like material. Many also feature real stone eyes. To learn more about your creature, and how to care for it please see the Creature Care and Bestiary pages.
☾ As cute and playful as my creatures may be, they are not toys, but one of a kind, collectible art sculptures intended for adult collectors. They are not suitable for child's play. Please gift responsibly for the safety of your loved ones.
☾ Please allow up to 7 business days for your newly adopted creature to be prepared for travel and shipped out. For more information about returns & shipping, please read through the FAQs page.
Local pickup for Lynchburg area - Use code " LYNCHBURGPICKUP " at checkout. 
Share
Care Instructions

For in depth care instructions check out my Care Guide.
Shipping & Returns

Please allow up to 7 business days for your purchase to be packaged (to insure safe arrival) and shipped.

Due to their handmade one of a kind nature, I do not offer returns or refunds at this time.

*For additional information regarding copyright, shipping & return policies, care instructions, and more, please see the FAQs page.*
View full details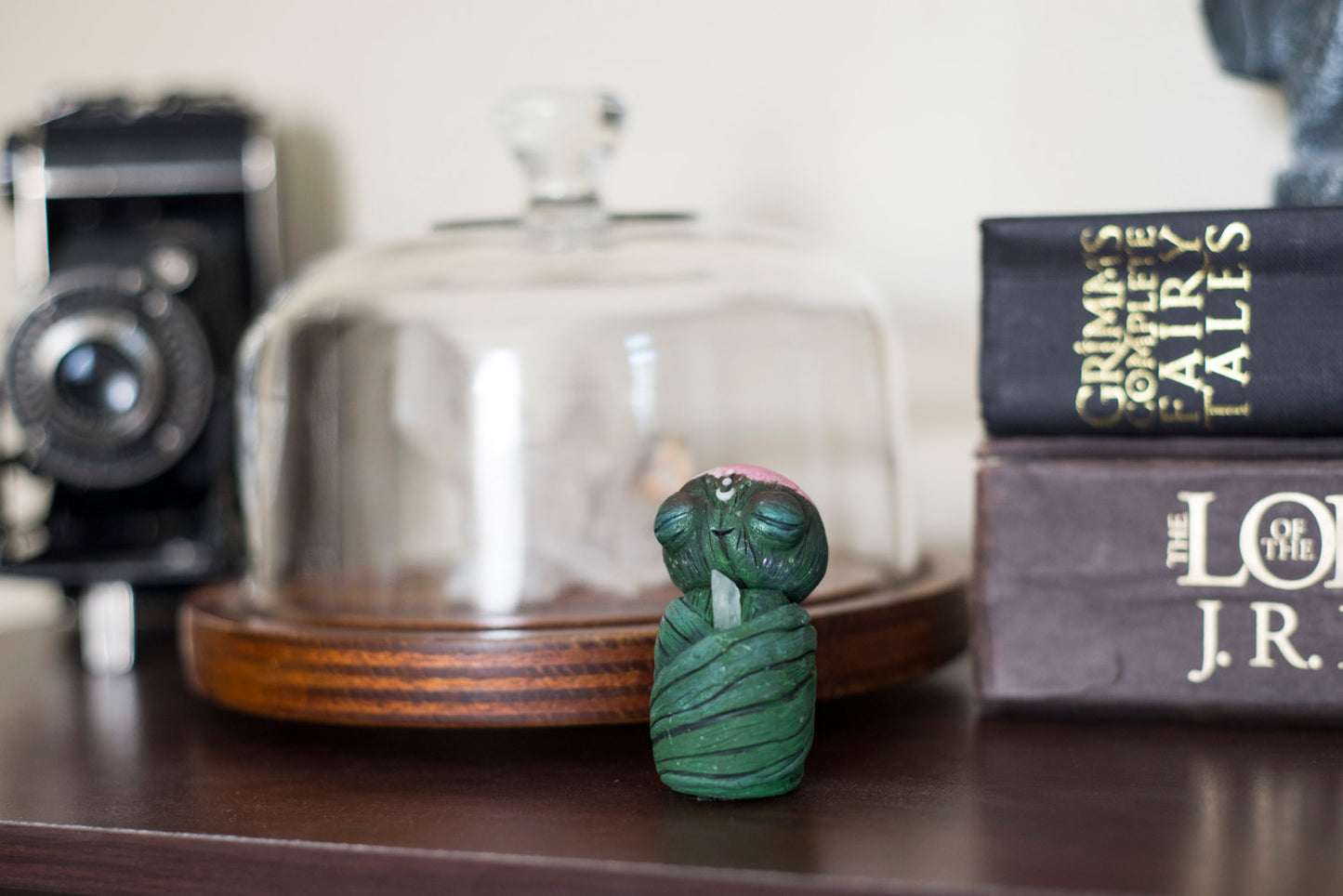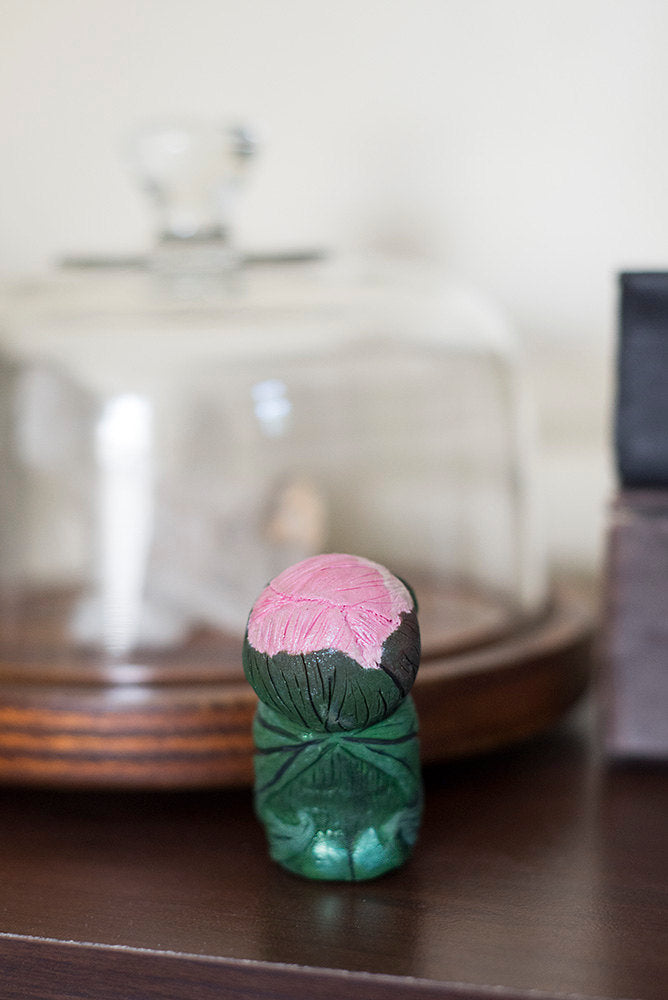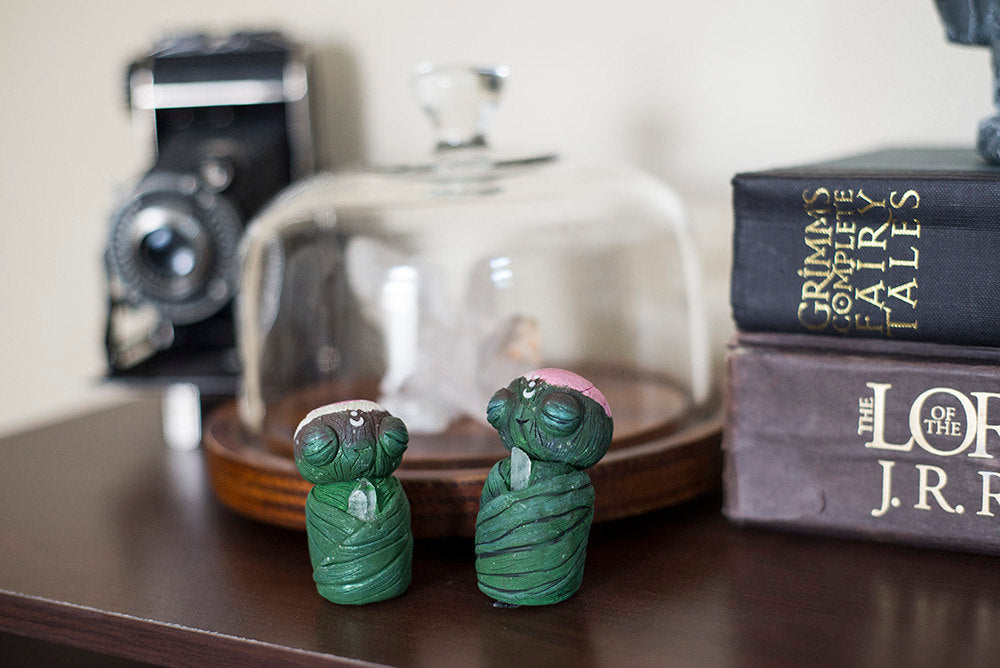 Bought this mish along with its mate as gifts for my wife....
Bought this mish along with its mate as gifts for my wife. She had been eye-balling them for awhile and was bummed when they had been purchased. Little did she know who had bought them ;)